Bastrop: January 2014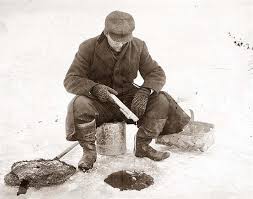 BRRRRRRRRRRRRRRRRRRRRRRRRRRRRR——- Well for the first T of the new year we got to experience some really great weather!  Started out at 30 deg and warmed up into the 50's with a brisk wind and bluebird skies!  You heard me correctly——BLUEBIRD skies!!!!  NO RAIN !
Congrats to the winners of the day- Phil 1st, David – 2nd, Tom – 3rd and Glenn Big Bass (20.5).
I received no input that anyone had a story to tell so I guess it was a dull day!   The most fun was watching the Kayakers fish in the wind!  We did watch a couple of fish being caught by these crazy folks.  Once the wind reached force 3 conditions they cleared off the water……except for one guy we watched fighting the waves!  I still don't know how he made it back to the ramp right side up!  Bet he was a bit tired.
Overall fishing was good with some nice sized fish landed.  My partner and guide was a bit shy on fish until I suggested we go to the dam and fish the reeds!  Almost immediately he snagged a 17" followed by the 20.5.  He kept throwing his spinner into the exact areas I was shooting for which I thought was kinda rude! I kept my yap shut cause it was so far back to the ramp!
Overall, one of the better trips to Bastrop. Don't forget to thank the ONE that created this awesome resource for us.  Thanks for a safe trip for all.
See ya in Feb!
Ye Ol' Tattle Tailer